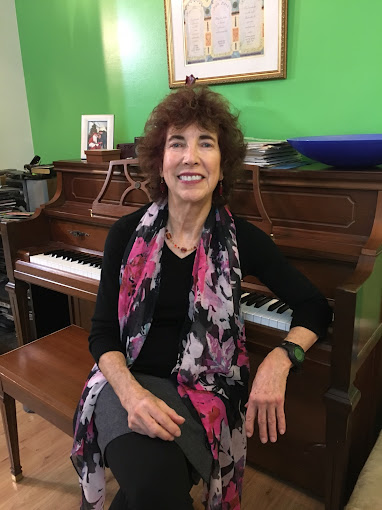 Since her debut at age 12 with the Miami Symphonic Society Orchestra Natalie has performed both solo and four-hands piano at a variety of venues throughout the United States and Europe, as well as taught piano extensively.
Before relocating from Bethesda, MD to Los Angeles she was an active member of the local professional music community as a performer, teacher, adjudicator and leader.
As a young artist Natalie performed on radio and appeared a number of times on television, including ABC's "Showcase". She completed her Bachelors in Music at Boston University where she received an award for "Outstanding Performance in Piano."
Upon graduation Natalie was a featured artist at the Isabella Stewart Gardner Museum, Boston. She served as an assistant to Claude Frank at the Tanglewood Music Center, Mass., where she also coached with Earl Wild and John Browning. She studied in Austria at the Vienna Academy of Music with Bruno Seidlhofer and at the Salzburg Mozarteum where she performed during the Salzburg Festival.
Natalie taught piano and music theory at the University of Maryland while earning her Master's Degree under Thomas Schumacher. While pursuing her degree she was a prize winner at the International Piano Competition in Texas.
Natalie won the University of Maryland Concerto Competition in 1971.
Since 1972 Natalie has performed in numerous duo and duet piano concerts. Her performances on leading University and Museum concert series include the National Gallery of Art, Phillips Collection and the Smithsonian Concert Series.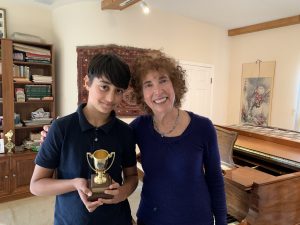 Natalie and her duo partner, Ann Joseph, performed the Carnival of the Animals for the Gala 100th Anniversary of the National Zoo in Washington, DC. Their recording of "Carnival of the Animals" by Saint Saens and the "Sonata, Op. 7," by George Onslow has been played on National Public Radio stations throughout the US and in Europe. Natalie and Ann also performed in local schools under the auspices of the Kennedy Center's Washington Performing Arts Society.
Natalie taught piano in Bethesda, MD for 31 years. She received her National Professional Certification from the National Music Teachers Association in 1998. She is sought after as an adjudicator for competitions throughout the Eastern Seaboard and California. Los Angeles has been her home since 2000. Natalie is an active member of the California Music Teachers Association and maintains a studio in Silver Lake.
Since moving to LA she has teamed up with pianist Rosanna Marzaroli to perform throughout the Southland. Together they released a CD of duet music featuring the Brahms' "Hungarian Dances" and Ravel's "Mother Goose Suite."
Post COVID, Natalie continues to perform four-hands piano with her former student Arturo Salgado at venues such as the Dominant Music Club and the Oakmont Country Club.